100 Hispanic Women National, Inc.
Founder
Shirley Rodríguez Remeneski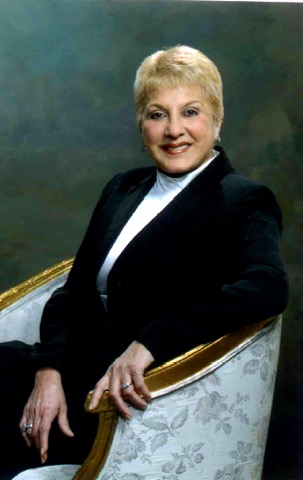 Shirley Rodríguez Remeneski, a Latina leader who dedicated her life to public service on behalf of the Puerto Rican and Latino community, peacefully passed away at the age of 81, surrounded by her loving family in her home in Smithtown, New York, on Tues., Jan. 29, 2019.
Shirley was directly involved in establishing the Bronx Global Learning Institute for Girls/ The Shirley Rodriguez Remeneski School for young girls in elementary school grades K through 5 and middle school grades 6 – 8. The school offers all students an intellectually challenging curriculum with a dual language program in Spanish and English.
Shirley also served on numerous boards. Among them, she was Chair of the Bronx Lebanon Hospital, currently the BronxCare Health System, and served on the Metropolitan Museum of Art's Multicultural Audience Development Advisory Committee and the Hostos Community College Foundation Board.
In recognition of her tireless efforts, Shirley was the recipient of countless awards from the U.S. House of Representatives; the New York State Senate; the New York Knicks; the Puerto Rican Bar Association, Verizon; the United Bronx Organization; El Diario; Governor George Pataki; the Girl Scouts; the Hispanic Society for the N.Y. and N.J. Port Authority; the New York State Department of Correctional Services and Hispanic Magazine, among many others.
Throughout her career, she served with loyalty, honor, and distinction and rendered conscientious and valuable service.