100 Hispanic Women New Jersey Program
Board of Directors
Nancy A. Ruffin - President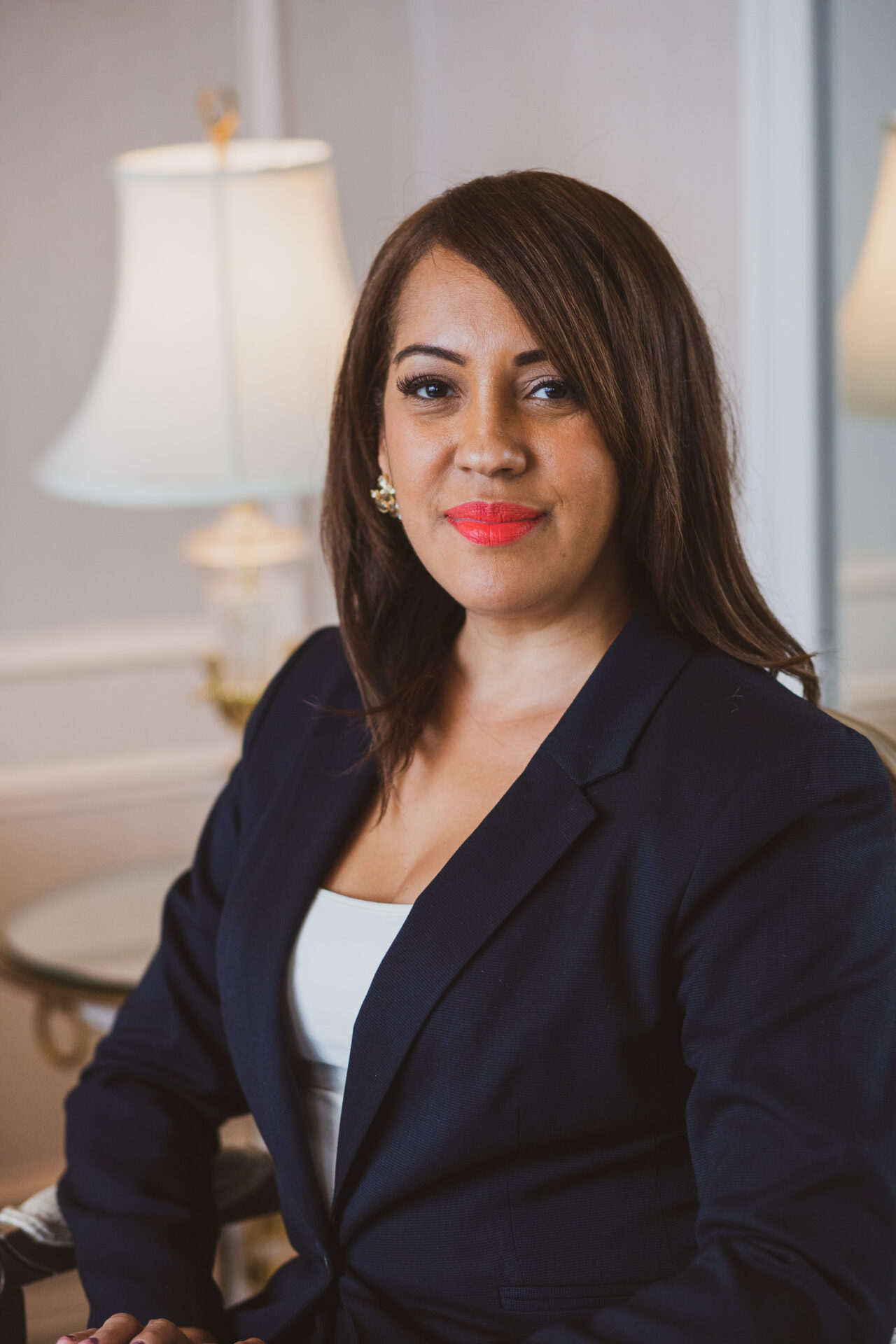 Nancy A. Ruffin is a 4x award-winning writer, podcast host, and healthcare leader committed to empowering individuals to discover their purpose and live their best lives. She has authored and published four books, and her essays and articles have been featured in various print/online publications and academic textbooks.
In March 2017, Nancy was featured in Latina Magazine for her transformative work with her annual strategic visioning workshops. For over 20 years, she has been a public servant for the city of New York, working her way up through the ranks at New York City Health + Hospitals, where she currently serves as the Associate Director of Revenue Integrity. In March 2020, Nancy was honored during the Spring 2020 Somos Conference of The New York State Assembly Puerto Rican-Hispanic Task Force for her accomplishments as a leader, philanthropist, and contributions to the advancement of the Puerto Rican-Hispanic community. As the host of the 2018 Tecla nominated weekly podcast, The Nancy Ruffin Show, she uses her platform to inspire and empower individuals to live on their terms. A proud Board Member of the 100 Hispanic Women, National Nancy, is also the host of the weekly 100 Hispanic Women Instagram Live interview series, 100 Percent Unstoppable. A graduate of Bernard Baruch College, Nancy has a B.A. degree in Accounting and an MBA in Healthcare Management from The University of Phoenix.
A seasoned speaker, facilitator, host, and writer, Nancy has been invited to share her work and give keynote speeches at the Federal Bureau of Investigation (FBI), The Metropolitan Museum of Art, The Cedarmore Corporation, United Bank of Switzerland (UBS), The NYC Hispanic Chamber of Commerce, has partnered with Google on a digital marketing seminar, and has facilitated workshops and conferences at various schools and universities. In February 2020, Telemundo selected Nancy as one of their Mujer Imparables (Unstoppable Woman) for her accomplishments and commitment to improving her community. To learn more about Nancy's work or to connect with her, visit her websites at www.iamnancyruffin.com or www.thefiercewoman.org  
Ednin D. Martinez - Vice President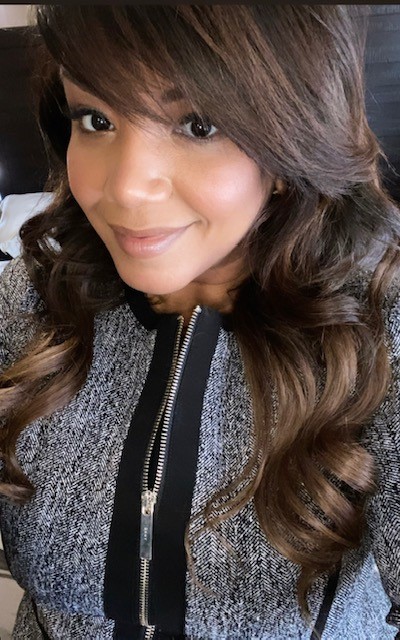 Ednin D. Martinez is a Dominican, Afro-Latina immigrant, attorney, and writer who arrived in the United States at nine. At a young age, she discovered a strong desire to effect change through social justice, leading to a career in the law. After law school, she represented low-income and disenfranchised individuals as a non-profit and government attorney. At the inception of her career, she worked as a Staff Attorney at
Northeast New Jersey Legal Services and Assistant Deputy Public Defender for the State of New Jersey. Subsequently, Ednin served as Director of Major Crimes with the U.S. Virgin Islands Department of Justice, managing investigations at every step of litigation for the most severe felony convictions on the territory.
Most recently, Ednin worked as an Assistant Prosecutor. While there, she sought to protect the rights and safety of victims of sexual assault and domestic violence and argued twice before the New Jersey Supreme Court. Ednin also had the privilege of serving as an Adjunct Professor with Fairleigh Dickinson University's Puertas al Futuro program and Montclair State University's Justice Studies Program, where she taught Introduction to Criminal Law and International Justice, among other courses. Simultaneously, Ednin pursued her passion for creative writing by participating in prestigious workshops like Kweli, VONA Voices, and Writing Our Lives. She recently published a personal non-fiction essay titled "When I Was Brave" in Harvard University's Palabritas. Her writing highlights the racial and socio-economic disparities in the Dominican Republic and juxtaposes those with systemic racism in educational and legal institutions in the U.S.
She is currently working on a memoir entitled "Every Little Girl From San Pedro," which speaks to these themes to ensure that her Latinidad is not erased while remaining true to her African roots. She believes that part of her life's purpose is to continue to effect change through her writing. Earlier this year, Ednin spoke at her first TEDx Talk entitled "Afro-Latina: How Systemic Racism Followed Me," which speaks about her experiences with systemic racism and colorism as an Afro-Latina and was released on YouTube. Ednin obtained her Juris Doctorate from Seton Hall University School of Law and her Bachelor's of Science in International Relations and Diplomacy from Seton Hall University.
Luisa Rodriguez Aponte - Treasurer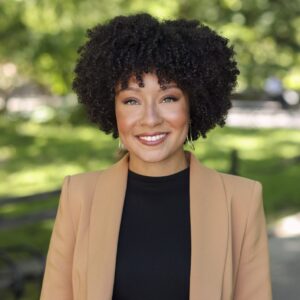 Luisa Rodriguez is a first-generation Latina, born and raised in New York City. She received her Bachelor of Arts in Political Science from Queens College, City University of New York, and a Master of Science in Public Policy from The New School. As a Reporting Analyst and Consultant, Luisa works closely with program managers and administrators in managing, reporting, and analyzing data that supports students with disabilities. Before this work, Luisa held roles in an extensive charter school network managing special education compliance and data management and a city-funded workforce development program providing out-of-school youth with internship opportunities. A lifelong learner and advocate for youth, Luisa believes that education opens doors, and we must ensure that our children, especially young Latinas, can become empowered by their abilities and gain the confidence to fulfill their potential.
Ana Martinez Feliciano - Secretary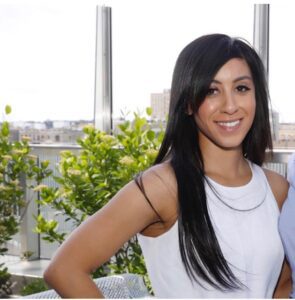 Ana Martinez is a former Writing Professor at Seton Hall University. She studied Journalism and later received a Masters's degree in Education and Professional Development. Ana co-founded the online media platform Latina Made Not Maid to help combat the social stigmas and stereotypes of Latinx women, which has since been featured on BuzzFeed, Huffington Post, Teen Vogue, and Univision. She currently works as a Literacy Specialist in northern New Jersey.
Vanessa Paula - Board Member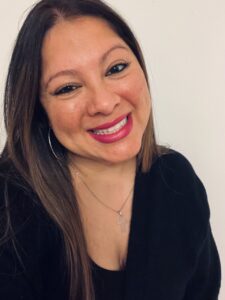 Vanessa Paula is a proud Boricua y Dominicana from the South Bronx. Her story is a testimony that no matter where you come from and what you have been through, you can change your narrative and break the cycle. As a 1st Generation Latina, education has been instrumental in helping Vanessa shift the trajectory of her life. In 2008, Vanessa earned a Bachelor's of Business Administration from Baruch College/CUNY, and in 2010 earned her Master's of Science in Childhood Education from Lehman College/CUNY and a Master's of Science in School Counseling in 2015. In 2008 Vanessa started her career with the New York City Department of Education as a 6th Grade Literacy teacher in a high-need area of the Bronx. In 2012, she became a founding teacher and member at The Young Women's Leadership School of the Bronx and the founding School Counselor in 2015. Her passion for nurturing her student's social, emotional development, and mental health led her to begin a new career as a School Counselor and SEL and Mental Health advocate. She currently serves on the board of directors for the 100 Hispanic Women NJ Program.
Anyelis Cordero - Board Member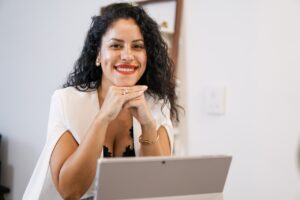 Anyelis Cordero, MHRM, is a First-Gen Latina Coach, Facilitator & Speaker. She is the Founder & CEO of Propel On Purpose Coaching, whose mission is to empower the career development and economic mobility of first-generation students, professionals, and diverse leaders. Through Propel On Purpose Coaching, Anyelis facilitates workshops, provides 1:1 & Group Coaching, and delivers keynote speeches for organizations, students, and professionals. Anyelis has a decade of Corporate HR experience specializing in Diversity & Inclusion, Recruiting, Leadership Development, and Talent Management. Before that, she spent 4yrs working in a community-based non-profit organization, managing their Hispanic Women's Resource Center. She has a Bachelor's in Behavioral Sciences and a Master's in HR Management and serves on the two non-profit boards that empower first-gen students & professionals: Cuban American Alliance for Leadership and Education (CAALE) & 100Hispanic Women - NJ chapter.