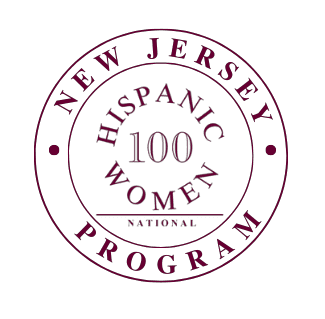 100 Hispanic Women: New Jersey Program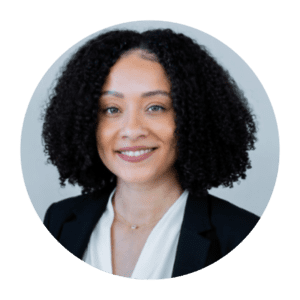 Luisa Rodriguez-Aponte
President
Luisa Rodriguez-Aponte is a first-generation Latina, born and raised in New York City with nearly 10 years of project management experience in youth development and the field of education. Luisa has worked on a number of programs and services within the non-profit, public, and private sectors focusing on policy, research, and data analysis. At edBridge Partners LLC, she is an Account Manager for the education consulting firm, responsible for developing long-term strategic partnerships with clients, and providing customized solutions and advisory services to higher education institutions. In her previous role as a Reporting Analyst and Consultant for the New York City Department of Education, Luisa worked closely with program managers and administrators in managing, reporting and analyzing data that supports students with disabilities. Prior to this work, Luisa held roles in a large charter school network managing special education compliance and data management, and a city-funded workforce development program providing out-of-school youth with internship opportunities. A lifelong learner and advocate for youth, Luisa believes that education opens doors and it is our duty to ensure that the next generation can become empowered by their own abilities and gain the confidence to fulfill their potential.
Luisa holds a BA in Political Science from Queens College, City University of New York and a Master of Science in Public Policy from The New School.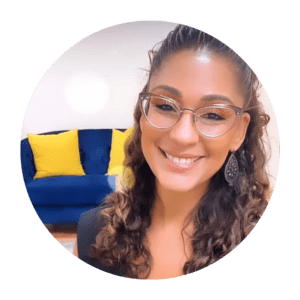 Vanessa De Jesus Guzman
Secretary
Vanessa De Jesus Guzman, LPC, NCC is a well respected Educator and Nationally Certified Licensed Professional Counselor, Speaker and Podcast Host with 20 years of experience working with children and families. Her insights on mindful living, mental health, and personal growth have been featured on the Today Show, Univision and multiple national publications.
After an 18-year career in education, Vanessa established a New Jersey based private practice - Free to Be Mindful - providing psychotherapy to children and mothers, using mindfulness as a framework to find peace of mind and ease of heart.
As the founder of Amiga Moms, Vanessa provides a supportive network and educational in-person and virtual events - including conferences and retreats - to help 21st century mothers become more patient and mindful moms. Vanessa is a sought after public speaker on mindfulness, self care, mental wellness and social emotional learning, and shares her passion on these topics on the Free to Be Mindful Podcast and her YouTube channel.
At home Vanessa is a bilingual first generation eldest daughter of hardworking Dominican parents, wife to a supportive husband, and mom to an incredible boy and energetic goldendoodle. She implements mindful living in her personal life through yoga, salsa dancing and as a Peloton enthusiast. She truly believes that in a world where we are free to be whatever we want to be... we are always Free to Be Mindful.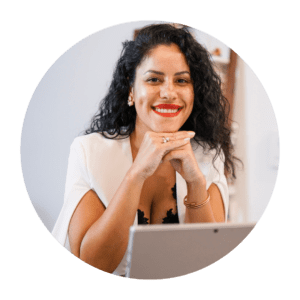 Anyelis Cordero
Treasurer
Anyelis Cordero, MHRM is a First-Gen Latina, HR Consultant & Speaker. She is the founder of Propel On Purpose Coaching & Consulting, a culture and leadership transformation company that empowers the professional development and economic mobility of first-generation leaders. Anyelis has a decade of Corporate HR experience with specialization in Diversity & Inclusion, Leadership Development, Recruiting and Talent Management. Prior to corporate, she spent 4yrs managing the Hispanic Women's Resources Center of a community based non-profit organization.
Anyelis is a paid national speaker that delivers engaging and motivating keynotes and workshops on topics related to identity, belonging, navigating the workplace, owning your career & more; clients include colleges and universities, non-profit organizations, and large corporations.
She has a bachelor's in Behavioral Sciences from Drew University and Master's in HR Management from Saint Elizabeth University. During her corporate tenure, Anyelis was a 2018 Hispanic Association for Corporate Responsibility Young Hispanic Corporate Achiever, 2019 Women Unlimited Leadership Program Graduate, and recognized as a 2020 Hispanic Star. In 2023, she became certified in Emotional Intelligence (EQ-I 2.0 assessment).
Paying it forward to the next generation is a critical part of Anyelis's personal mission, thus she serves on two non-profit boards that provide scholarships and professional development to Latinx first generation college students. For her service, Anyelis was featured as the "Angel del 41" of March 2023 by Univision.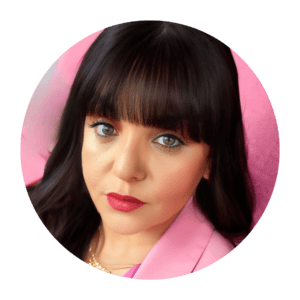 Monica Castano
Board Member
Social Media Chair
Monica Castano is a dynamic leader with 26 years of leadership experience in the HealthCare industry. As the Regional Operation Manager for the New York Metro Market at Labcorp she is highly regarded for leading large teams, driving performance improvement initiatives and overseeing the daily workflow of her operations team. Living by the motto of "We are the Leaders We've Been Waiting for" Monica is passionate about the development of the next generation of leaders. Hija de un padre Puertorriqueno and a Costa Rican mom this first gen business professional is enthusiastic about sharing her journey to success as a Hispanic woman in corporate America.
Her career has seen great advancements towards an inclusive environment over recent years, and she is devoted to raising awareness on why this is extremely important. Her mission is to create an inclusive work environment where all individuals are respected, and where our diverse workforce is effectively managed to improve business performance and enhance our competitive advantage. Her work as the Global ERG leader for Humanos has allowed her to hosted many events over the past few years where she has created a safe space for individuals to be open and have conversations recognizing and celebrating their differences. As a member of WEN ERG (Women Empowerment Network) she has facilitated yearly IWD workshops for her leadership team, to support them in leadership development, DEI, and empowering women in leadership. She believes in the importance of women helping each other with the right tools, resources, and training to open doors for one another.
She thrives at giving back to the community and host serval community outreach events throughout the year. She's extremely proud of creating Diversity classroom libraries in underserving schools. Monica is a strong believer that children deserve to see themselves in the books they read. Her goal is to continue to motivate, support and inspire our future leaders and in doing so, assist in making a stronger community.
Co-founder of MYSUNSHINE Events she proclaims it as her favorite accomplishment as it has allowed her to enter the entrepreneurship world with her daughter.
Vanessa Paula
Board Member
Vanessa Paula is a proud Boricua y Dominicana from the South Bronx. Her story is a testimony that no matter where you come from and what you have been through, you can change your narrative and break the cycle. As a 1st Generation Latina, education has been instrumental in helping Vanessa shift the trajectory of her life. In 2008, Vanessa earned a Bachelor's of Business Administration from Baruch College/CUNY, and in 2010 earned her Master's of Science in Childhood Education from Lehman College/CUNY and a Master's of Science in School Counseling in 2015. In 2008 Vanessa started her career with the New York City Department of Education as a 6th Grade Literacy teacher in a high-need area of the Bronx. In 2012, she became a founding teacher and member at The Young Women's Leadership School of the Bronx and the founding School Counselor in 2015. Her passion for nurturing her student's social, emotional development, and mental health led her to begin a new career as a School Counselor and SEL and Mental Health advocate. She currently serves on the board of directors for the 100 Hispanic Women NJ Program.