100 Hispanic Women National, Inc.
National President
Catherine Garcia, RMA, BA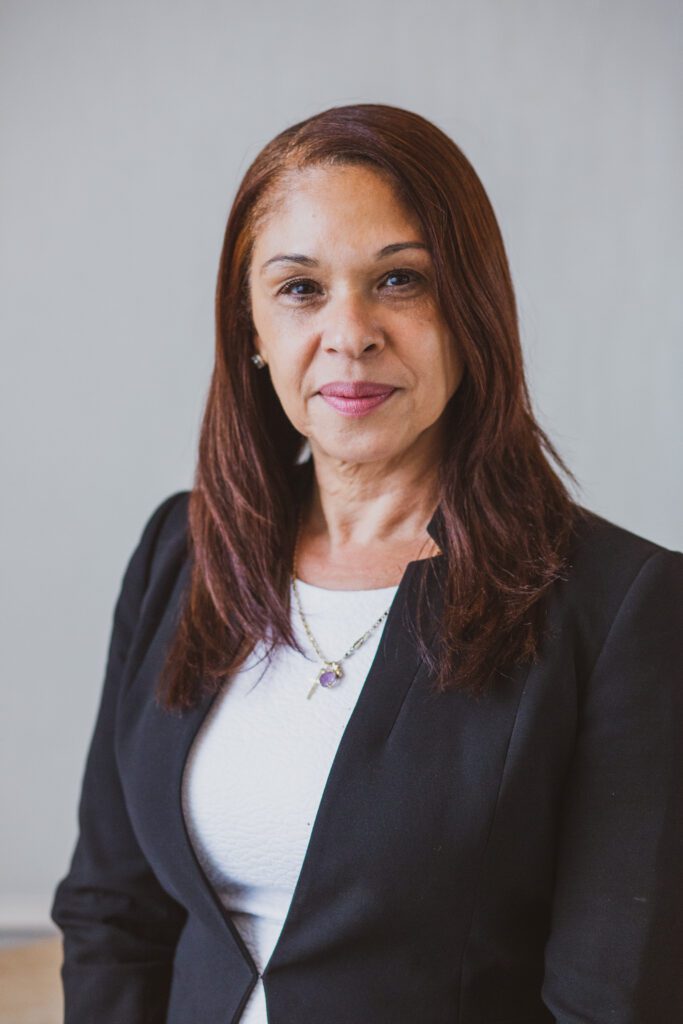 Catherine Garcia joined the 100 Hispanic Women National, Inc. in 2015 and immediately played a key role as a member of the Board of Directors. As Chair of the Fundraising Committee, she has been very instrumental in raising funds for the organization.
Since 2002, Catherine Garcia has been committed to her extensive professional career at the BronxCare Health System. Well-known throughout the BronxCare's Women's Health Program, she currently is the Senior Administrative Director for the Department of Obstetrics & Gynecology, under the leadership of the Chief Medical Officer & Chairman of Obstetrics & Gynecology, Dr. Magdy Mikhail, with extended responsibilities as the Health Resources and Services Administration (HRSA) Site Administrator and Mt. Sinai Academic Coordinator.
Prior to joining then-Bronx Lebanon Hospital, she served as the Administrator of the Department of Obstetrics and Gynecology at the Montefiore Medical Center/Albert Einstein College of Medicine, affiliated with Health Insurance Plan of New York, Bronx, NY. In 1996, she served as Assistant to the Medical Director and President of the New York Medical Group in New York City. In addition, she served as Assistant to the Director of Provider Relations.
With 38 years of combined experience in the Health Care and Medical Field, Catherine is also Board Certified with the American Medical Technologists as a Registered Medical Assistant. Ms. Garcia attended Hostos Community College, received an Associate's Degree and a Bachelor's Degree in Science from the University of Phoenix, and also earned her certification as a Medical Assistant from the Eastern Technical/Allied Professional Program. She was also commissioned by the Secretary of State of New York to be a licensed Notary Public.
Ms. Garcia has been bestowed upon six awards from the OB/GYN Department for "Excellence, Competence, Dedication and Outstanding Services" among many other special recognition awards such as Dedication and Support to the Children of the Community; and the 2022 Raiders Baseball Program 2022.
Catherine Garcia is the proud mother to Erica, Edwin, Chase and Megan, and grandmother to Devin, Jacob, Mason, Peyton and Aria