100 Hispanic Women National, Inc.
Board Member
& 100 Hispanic Women New Jersey Program President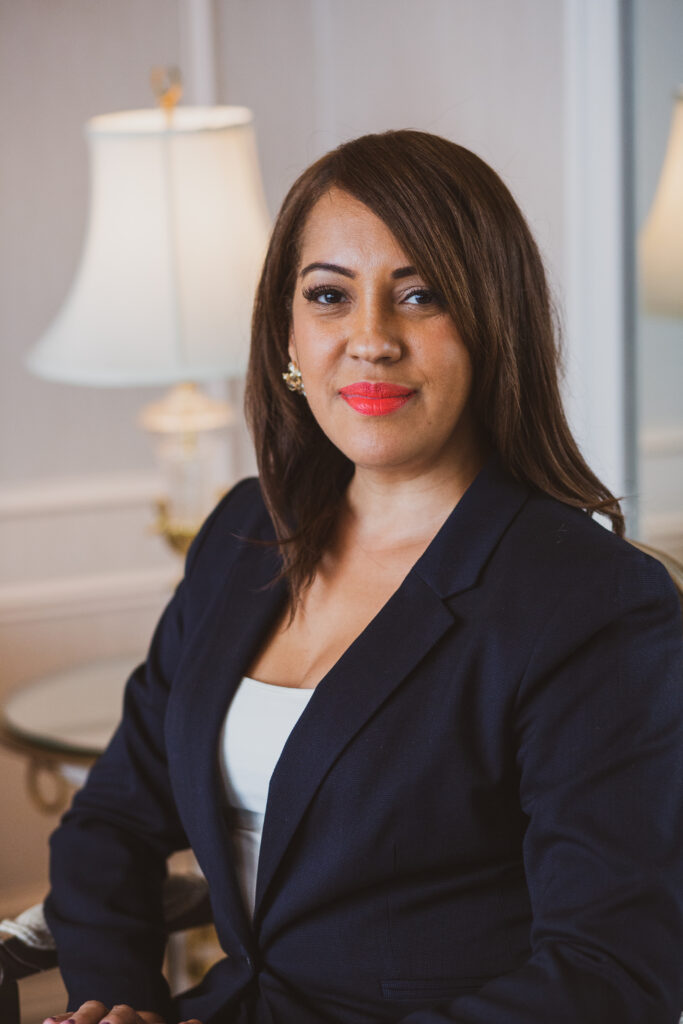 Nancy A. Ruffin is a 4x award-winning writer, podcast host, and healthcare leader committed to empowering individuals to discover their purpose and live their best lives. She has authored and published four books, and her essays and articles have been featured in various print/online publications and academic textbooks.
In March 2017, Nancy was featured in Latina Magazine for her transformative work with her annual strategic visioning workshops. For over 20 years, she has been a public servant for the city of New York, working her way up through the ranks at New York City Health + Hospitals, where she currently serves as the Associate Director of Revenue Integrity. In March 2020, Nancy was honored during the Spring 2020 Somos Conference of The New York State Assembly Puerto Rican-Hispanic Task Force for her accomplishments as a leader, philanthropist, and contributions to the advancement of the Puerto Rican-Hispanic community. As the host of the 2018 Tecla nominated weekly podcast, The Nancy Ruffin Show, she uses her platform to inspire and empower individuals to live on their terms. A proud Board Member of the 100 Hispanic Women, National Nancy, is also the host of the weekly 100 Hispanic Women Instagram Live interview series, 100 Percent Unstoppable. A graduate of Bernard Baruch College, Nancy has a B.A. degree in Accounting and an MBA in Healthcare Management from The University of Phoenix.
A seasoned speaker, facilitator, host, and writer, Nancy has been invited to share her work and give keynote speeches at the Federal Bureau of Investigation (FBI), The Metropolitan Museum of Art, The Cedarmore Corporation, United Bank of Switzerland (UBS), The NYC Hispanic Chamber of Commerce, has partnered with Google on a digital marketing seminar, and has facilitated workshops and conferences at various schools and universities. In February 2020, Telemundo selected Nancy as one of their Mujer Imparables (Unstoppable Woman) for her accomplishments and commitment to improving her community. To learn more about Nancy's work or to connect with her, visit her websites at www.iamnancyruffin.com or www.thefiercewoman.org